Course Details
Our directory listings are different from many out there, first of all, we offer it without a membership requirement.
Our comprehensive listings are vetted with each course to ensure the information is accurate and up to date. We want to ensure that you find what you need when looking for a golf course to play.
Want to get your golf course on our website? Learn how.
Find a golf course near you
See what courses have to offer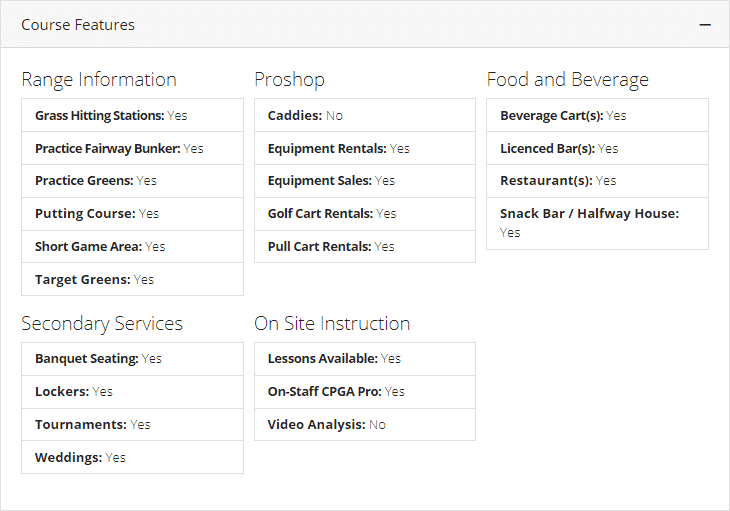 See the Tee Block information for the course as well, you can see each hole and it's location on the golf course. The interactive map will take you to whatever hole you want for a detailed view.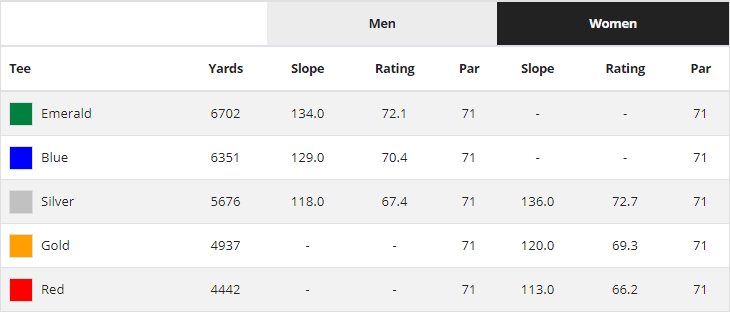 We are always looking to add more courses to the site, if you have a request for a course, contact us and we will do our best to get them on board!